New release: Under the Heat Dome
August 2022, Crescent Club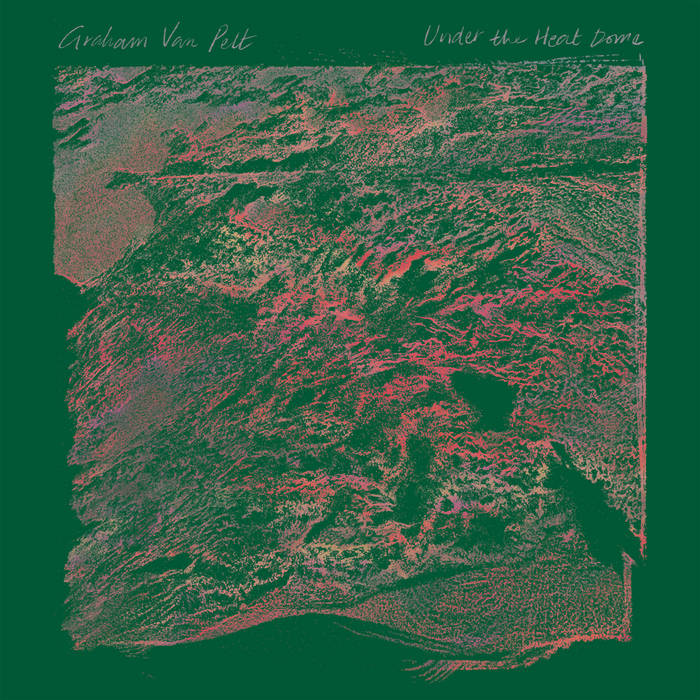 It's late June, 2021. My partner - 8 months pregnant - and I are swimming in strangely tepid ocean waters along the coast of British Columbia. There is no relief from the overbearing heat of the 2021 Western North American Heat Dome.

Unusual cyclone activity in the Pacific ocean has been strengthened by rising water temperatures, triggering the formation of a "heat dome" which drifts across western Canada and the United States. Heat domes are areas of high pressure in the atmosphere which prevent the air beneath them from escaping, forcing rising hot air downwards and raising terrestrial temperatures to extremes.

My latest collection of minimalist compositions, "Under The Heat Dome", is influenced in mood and tone by this alarming climate event and the community experience it engendered. Hazy clouds of synthesized warmth and soft noise conjure images of evaporating lakes, interstate highways buckling under heat damage, berry crops baking in the sun, and populations scrambling to impromptu "cooling centres". This music mourns and reflects upon the emotional impact of the latest episode of our new climate reality. It is also a quiet testament to communities who must withstand environmental trauma and find hope in collective action.

The visual component of this release was created by artist, designer, and programmer Eli Horn. Eli has written a program which translates source images into particles, then subjects those particles to environmental forces — a sort of algorithmic wind — that progressively erodes them. The source image in this case is an archival photograph of a glacier which erodes under programmatic forces. For three of the pieces on this record, a living image evolves and deteriorates along with the music.

Under The Heat Dome follows on from last year's Salt Spring: Sun and Shadow, an ambient release on Montreal's Arbutus Records. Having released atmospheric dance music with Arbutus and UK imprint No Bad Days in recent years, I have spent the lockdown period honing a more reflective, ambient and minimal style of music which responds to my environment. Living as I do now, on a small island in British Columbia, my sensibility has come to incorporate an appreciation of, and symbiosis with, the natural world.